Wisconsin Virtual Learning believes that every student should be offered multiple opportunities for involvement in socially interactive, engaging and fun activities and clubs. These opportunities add to the educational experience as well as the mental, physical, social and emotional development of our students. Various interests are represented in our middle school and high school clubs, and we invite any interested student to get more information. You can visit each club's website or speak to the WVL Faculty Sponsor for each individual club. 
All of our club meetings are well-supervised and managed by experienced faculty sponsors and assistants who are knowledgeable in the subject area. Different opportunities, assignments and challenges are offered in each club, and parent involvement is encouraged. Parents and guardians can also obtain more information or volunteer by contacting the Faculty Sponsor for each club.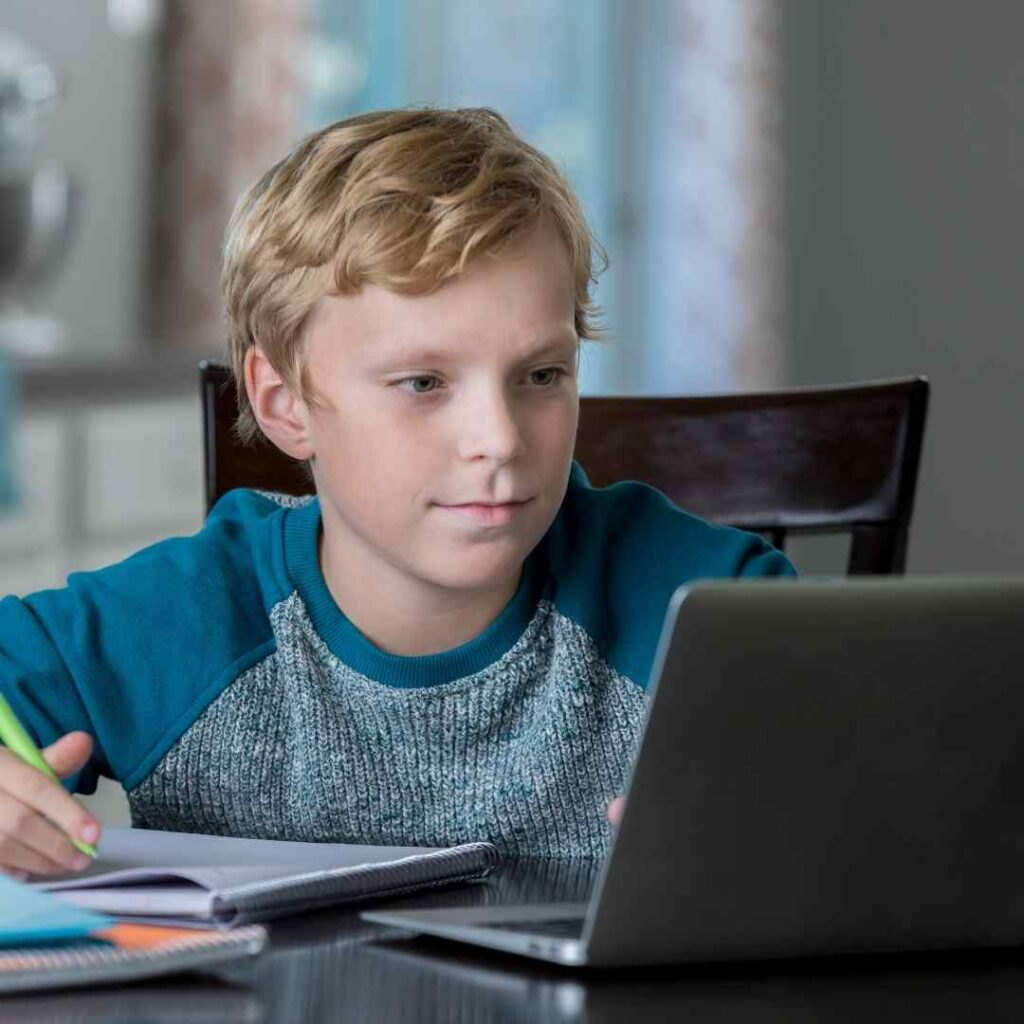 Do you love a good mystery? So do we – especially when we work together to unravel them! The Mystery Club meets the second Friday of each month and is open to all WVL Middle School students. Our format changes from meeting to meeting with each new challenge: we may cooperate on a single, large mystery project, or break into teams to tackle several at once. Feel free to suggest mystery challenges to our Faculty Sponsor, Michele Scacco. For more information, visit our club webpage.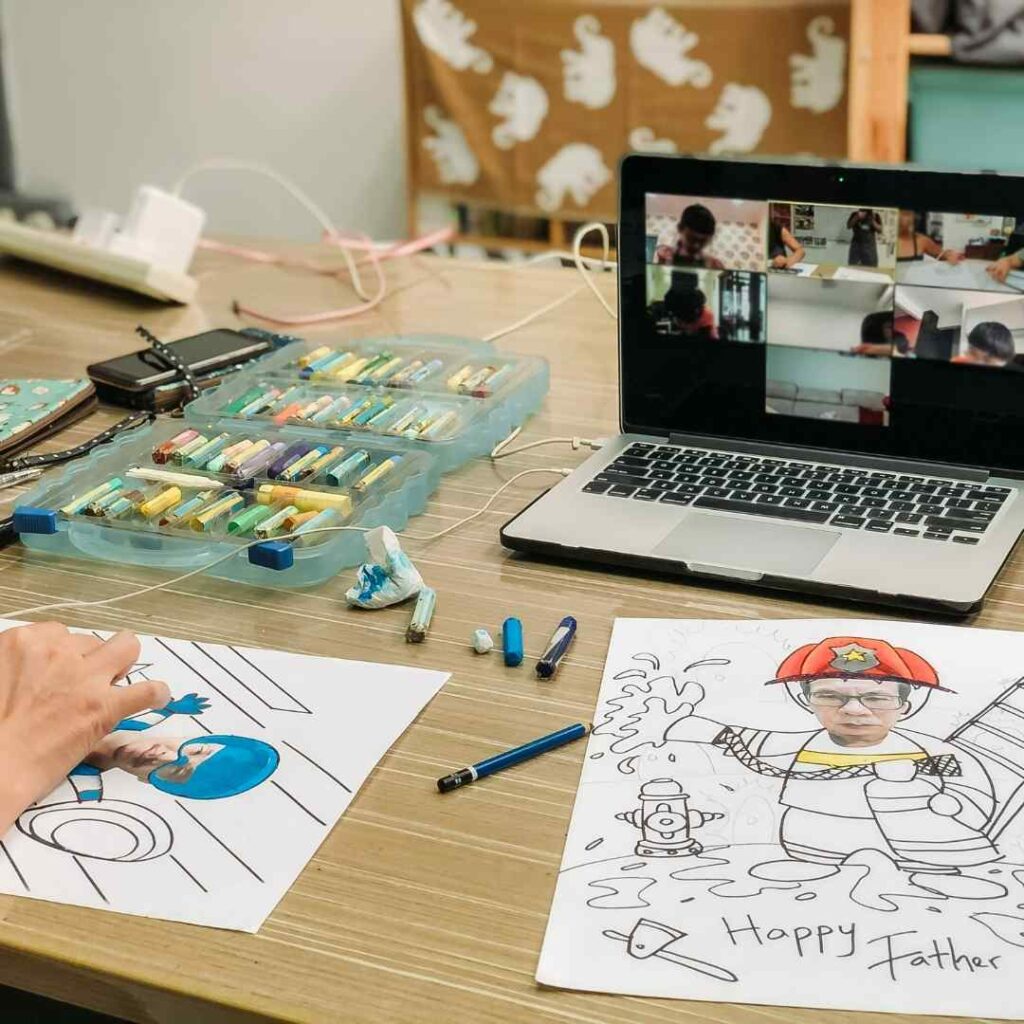 Are you attracted to art? Do you enjoy creativity? Self-expression through art is an incredibly fulfilling experience that any WVL Middle or High School student can enjoy in Art Club. We explore different styles and techniques used in various forms of art, as well as notable artists and their contributions. Faculty Sponsor Erin Leitermann encourages any interested students to join us on the first Friday of each month at 11 AM. Develop your skills or explore the various avenues of artistic expression with a group of like-minded peers.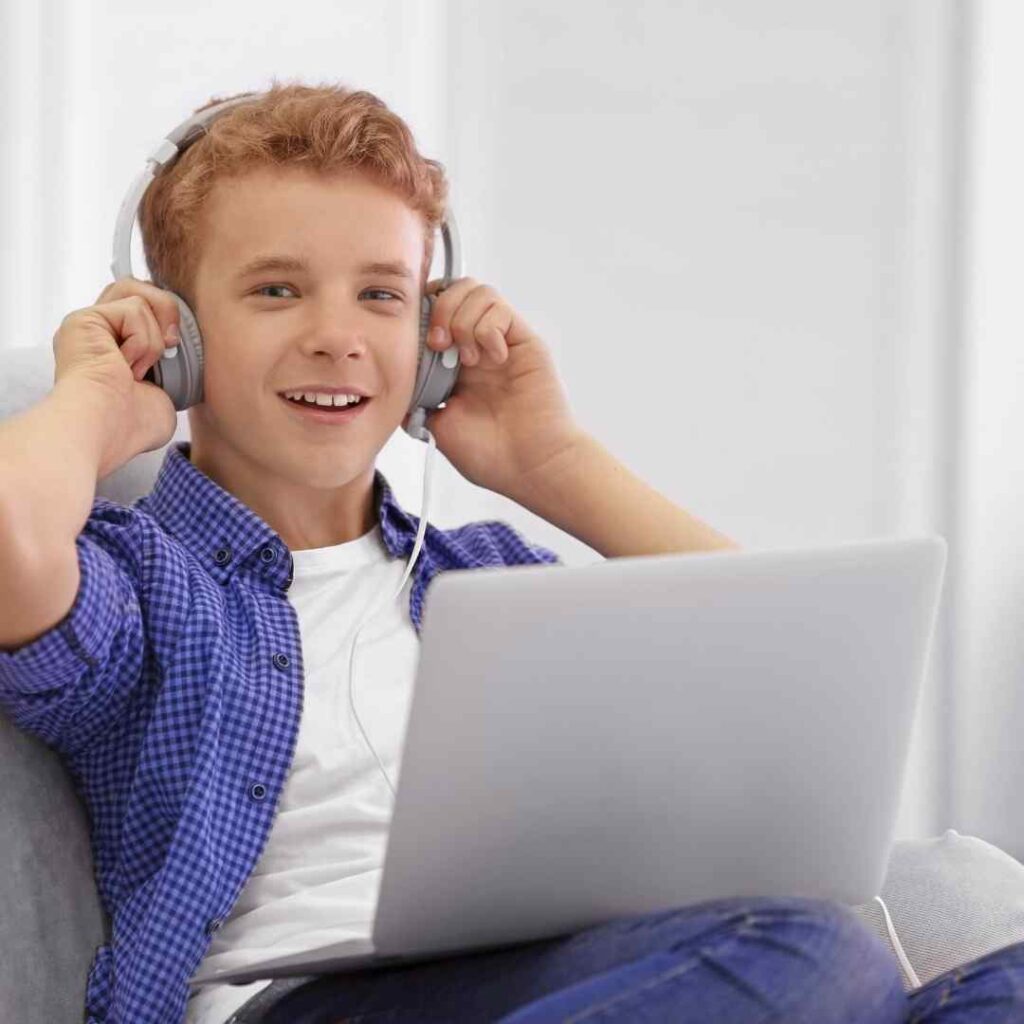 Are you one of those students who frequently find your toes tapping to almost any tune? Music Club is for all those music lovers out there in WVL Middle or High School, regardless of any musical training. Music Club encourages students to express their creativity through music. Each month we explore a different aspect of music from genres and instruments to performance, and even music theory. Our Faculty Sponsor, Peter Braun, leads the club to explore different styles and types of music to spur creativity and exploration. Join us on the third Thursday of each month (unless otherwise notified). Check out our webpage for more news and information.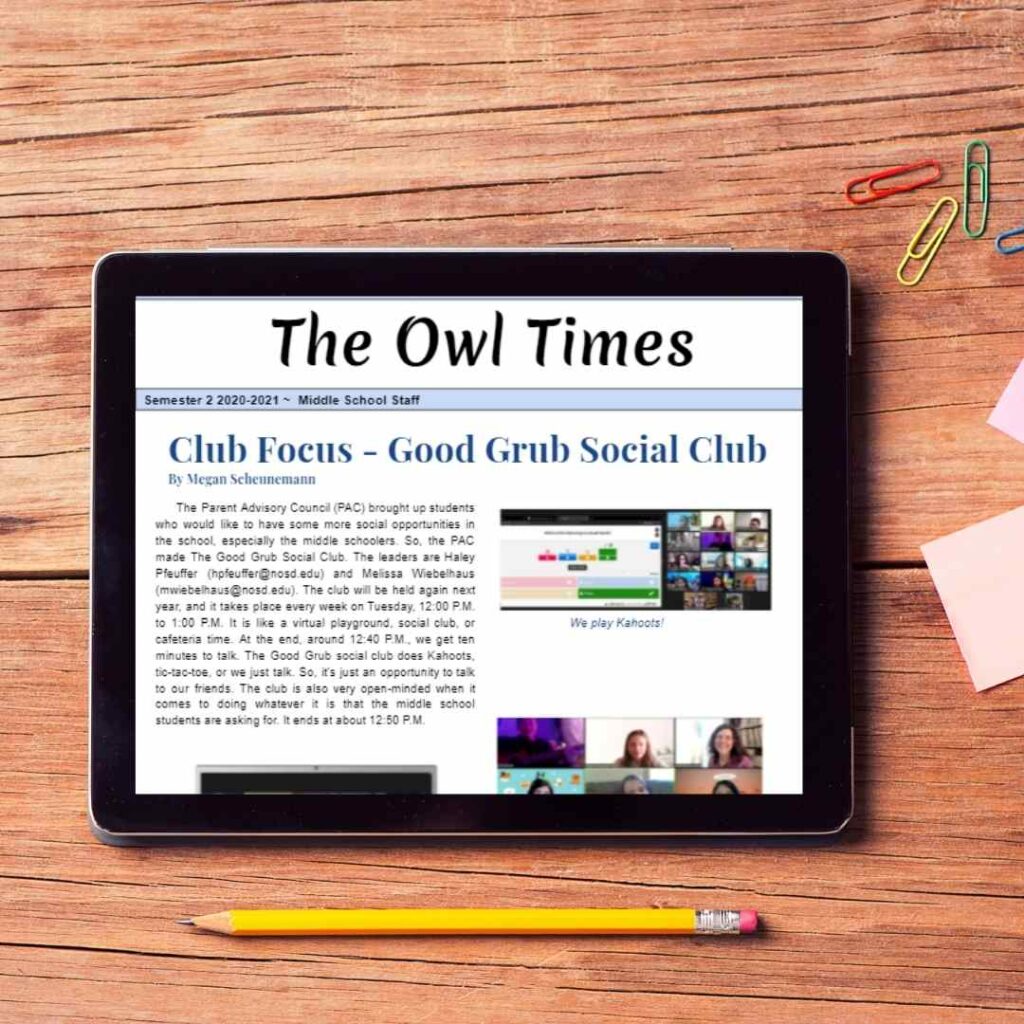 Do you have a nose for news? The Newspaper Club is open to all WVL High School students and meets for an hour at noon on every third Tuesday of the month. A school newspaper is produced every semester that includes school news, sports, events, book reviews, movie reviews, recipes, student polls on current events, and more! Our club members choose and create the content, including photographs, layout, and editing. It's lots of work and requires seamless teamwork. Check out our Spring 2021 edition of The Owl Times! Visit our club webpage to learn more, or contact our Faculty Sponsor, Beth Watson!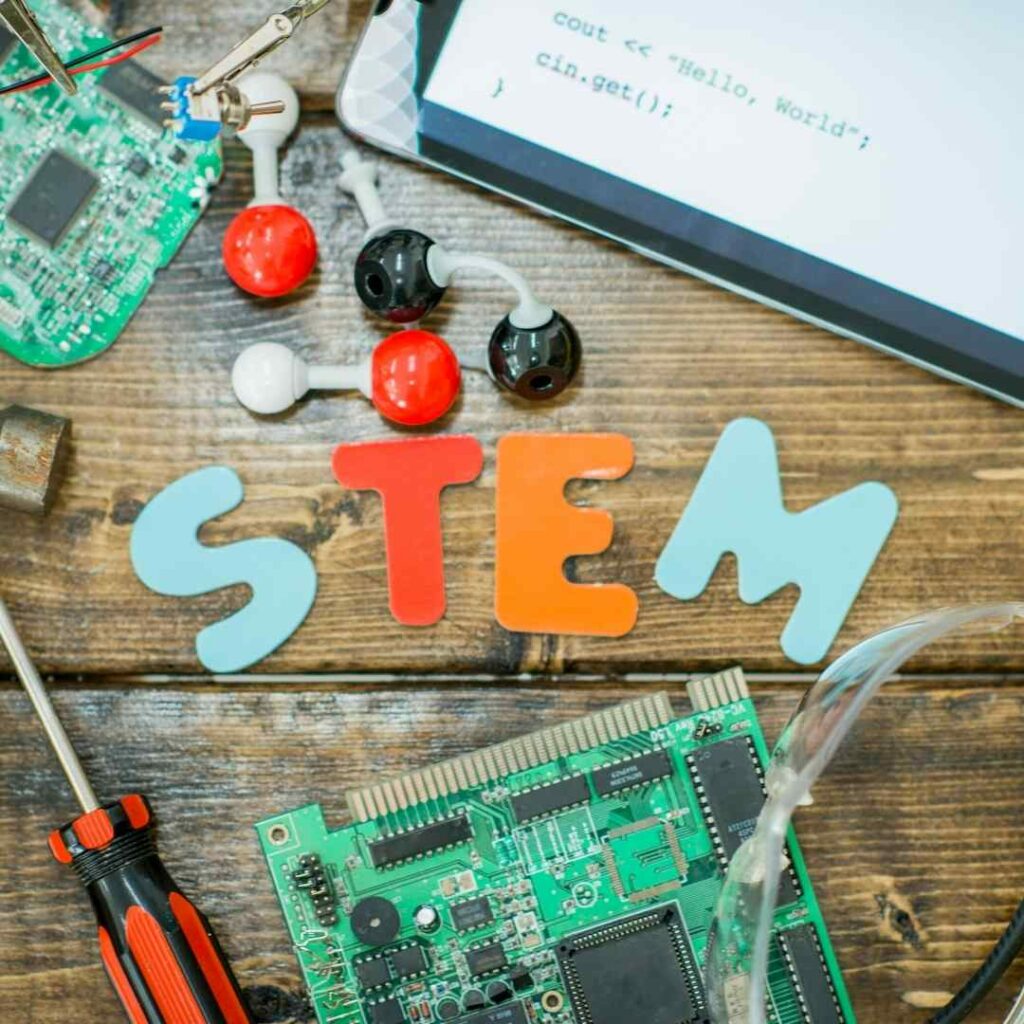 S.T.E.M. stands for Science, Technology, Engineering, and Mathematics, four closely connected areas of study. Their connection is from the similarities they share in theory and practice. STEM Club is for WVL Middle and High School students who enjoy challenges in the above areas. Led by our Faculty Sponsor, Trina Michalsen, we explore challenges that include engineering, coding, game design, bots, web design, and more! Join us on the third week of each month at 11 AM (day TBA). Visit our club webpage for more information.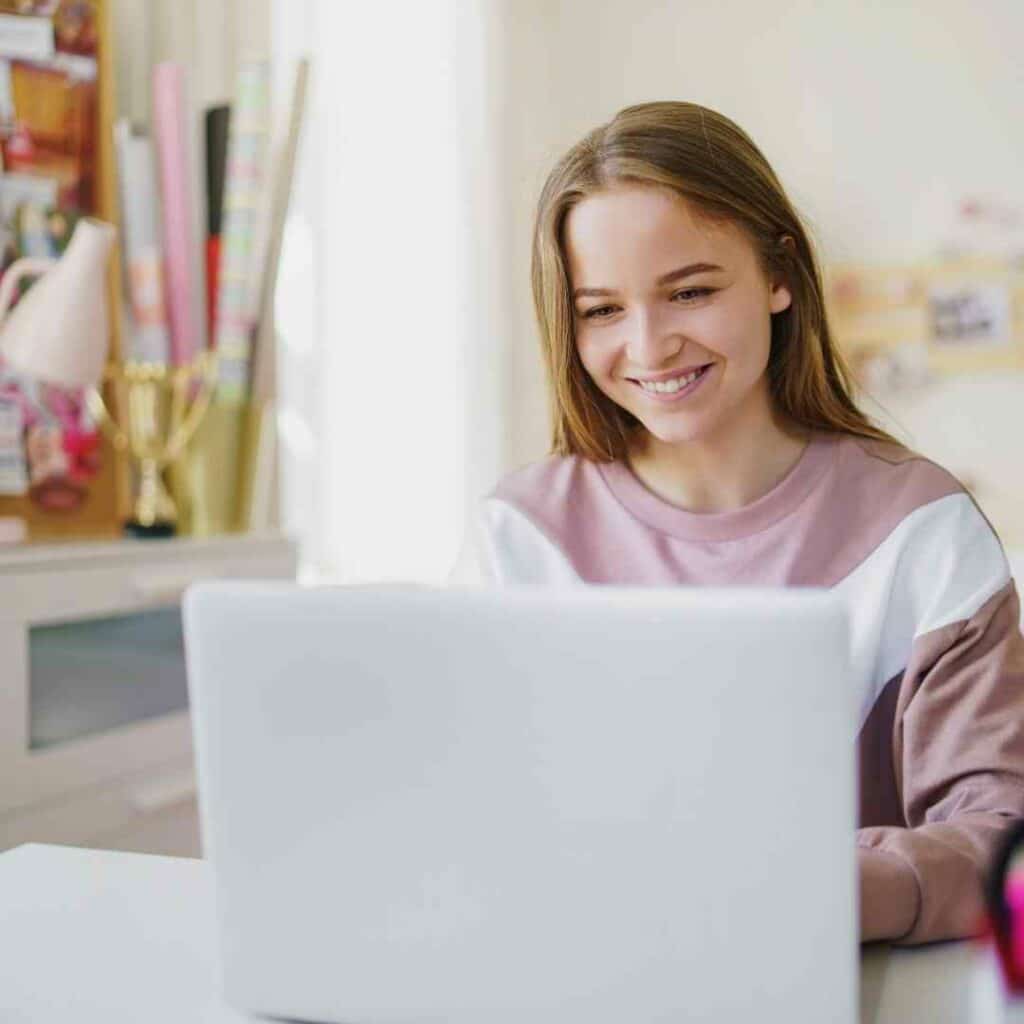 The Good Grub Social Club
Everyone knows that healthy social interaction is an integral part of growing up and learning. WVL Sponsors Mrs. Pfeuffer and Mrs. Wiebelhaus provide a safe, fun, and supervised opportunity for middle and high school students to interact and hang out with their peers. Students are invited to share hobbies and interests, play games, explore their creativity, and discover new interests with other students. Contact one of our sponsors for more information and suggested activities.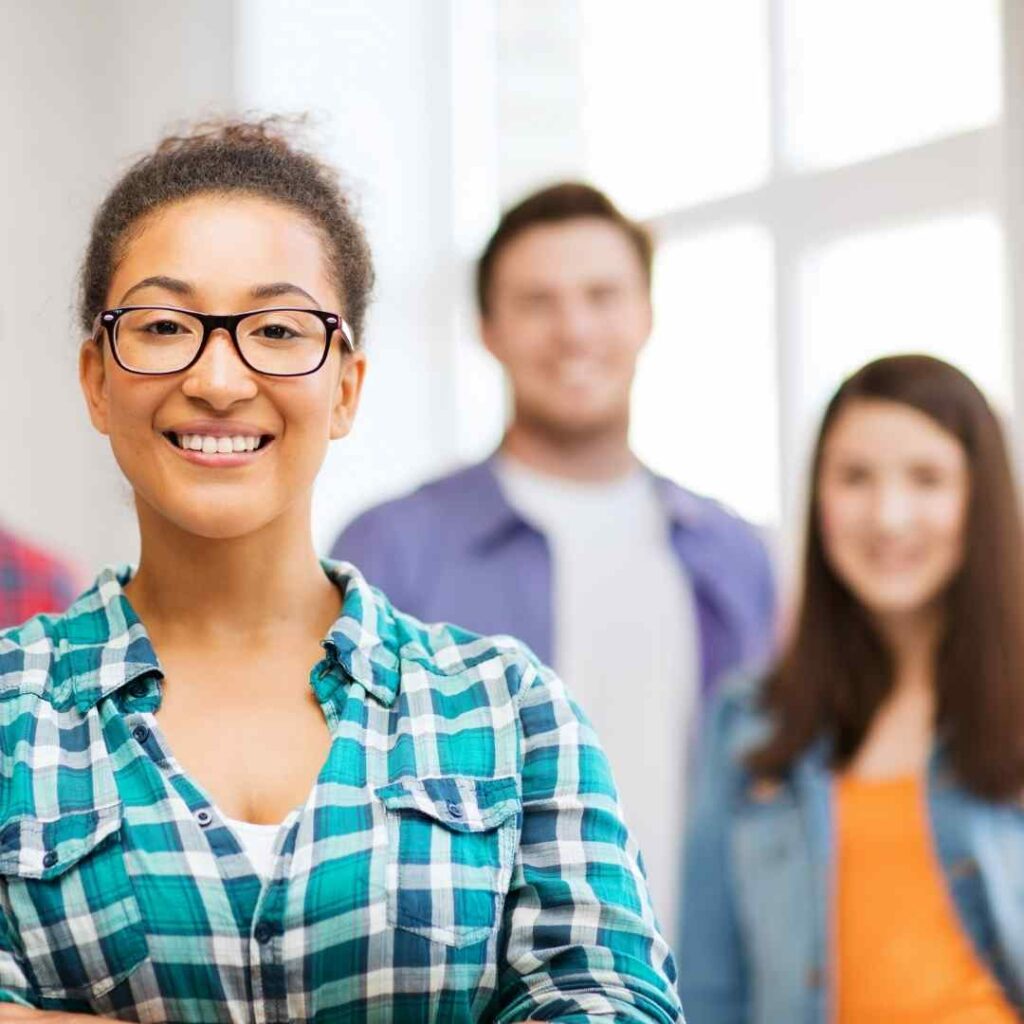 Student Council is a great opportunity for High School students to get involved in their school and community service projects, as well as an awesome extracurricular activity for group and interest exploration! Overall, it is a fun, invigorating forum for students to express their ideas and connect in the virtual environment. Please, contact Mr. Doucette, Mrs. Gebauer (or one of our SC representatives) if you are interested in joining.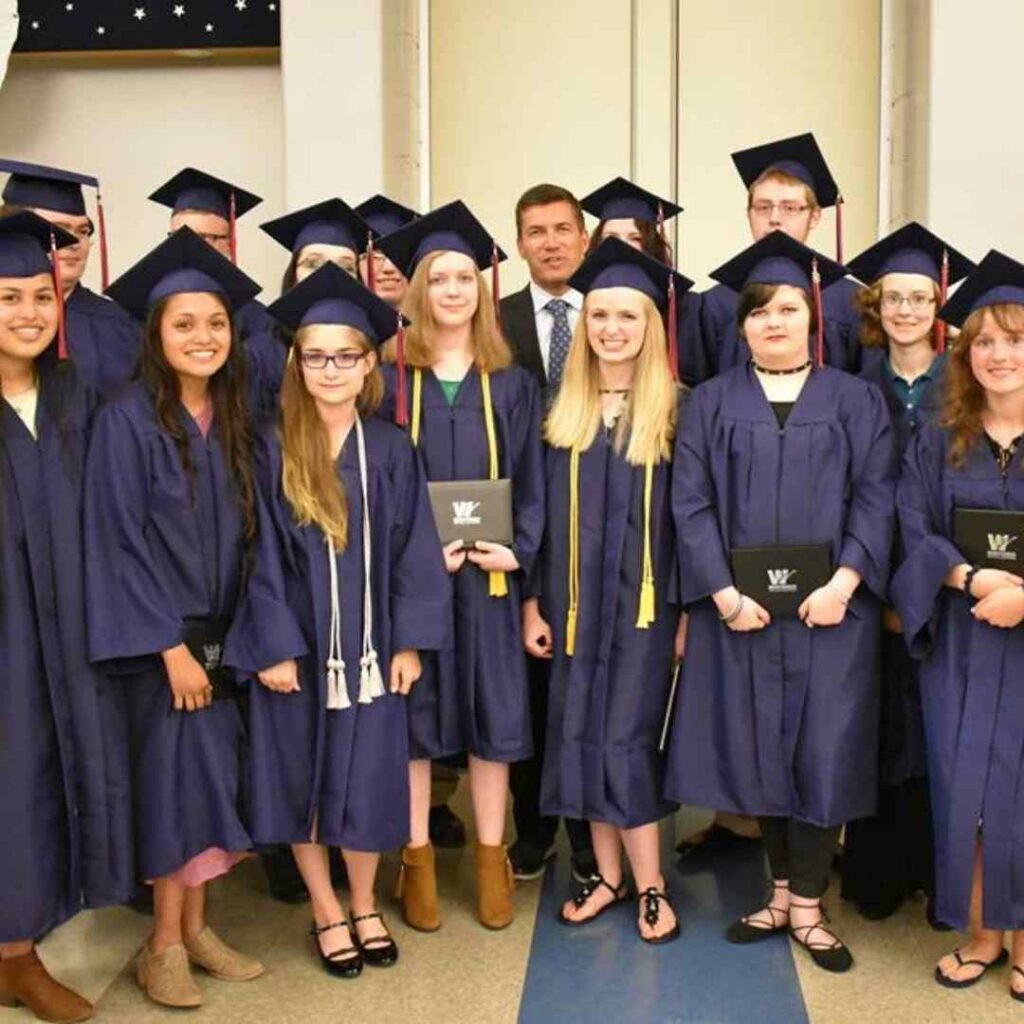 The National Honor Society is a group of outstanding high school students who earn a GPA of 3.5 or higher. Not only do these students excel in school, but they also exhibit the qualities of leadership, scholarship, character, and service.  As a group, the National Honor Society works to provide services to their student body. These services include providing tutoring to fellow students and completing a service project that benefits the entire school. Meanwhile, each member is also responsible for finishing a service project in his or her community.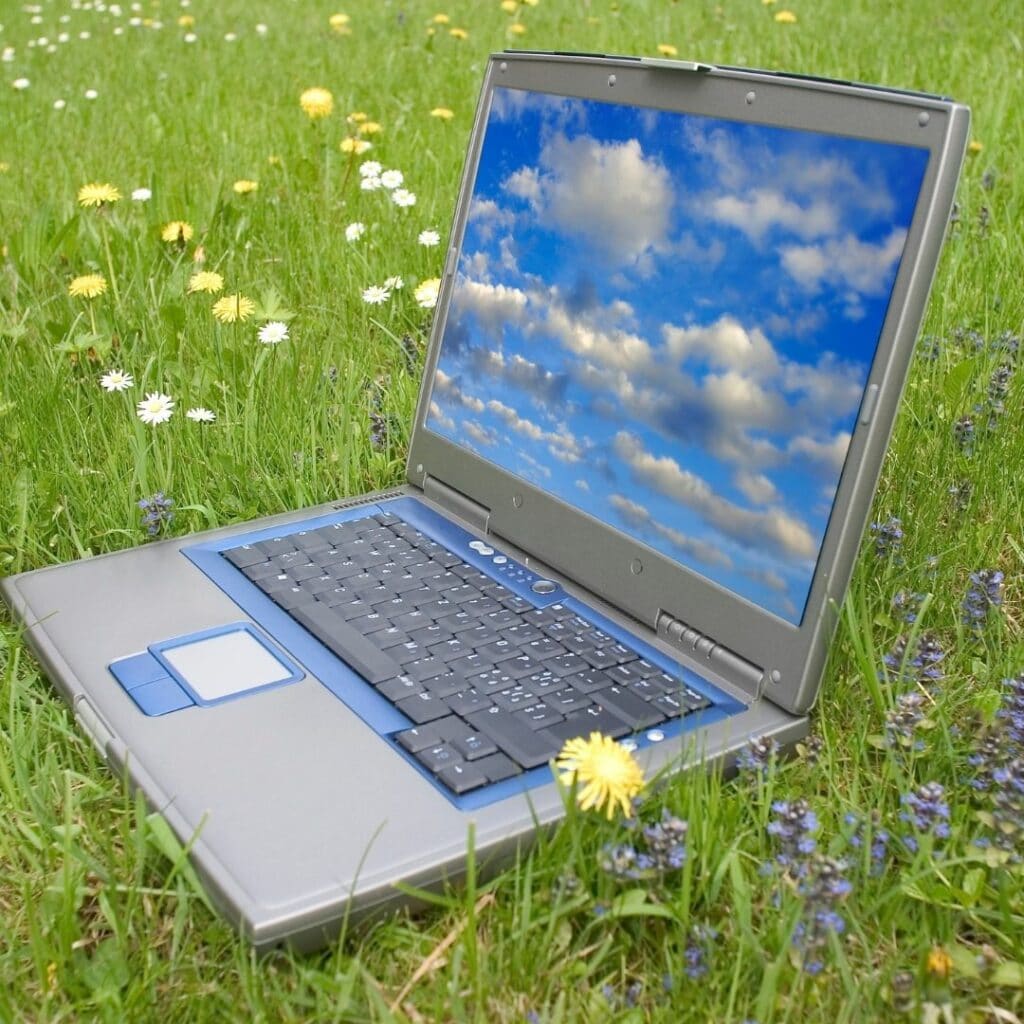 Do you have a love for the outdoors? Need a break from your computer screen? Do you like to get up and move? Come hang out with other outdoor lovers or become an outdoor lover yourself! Nature is the perfect prescription for treating high blood pressure, anxiety, depression, and ADHD! There are so many health benefits from simply spending time OUTSIDE. Let's chat about what outdoor activities we love doing. We can share the best places in Wisconsin to enjoy these activities and share cool resources.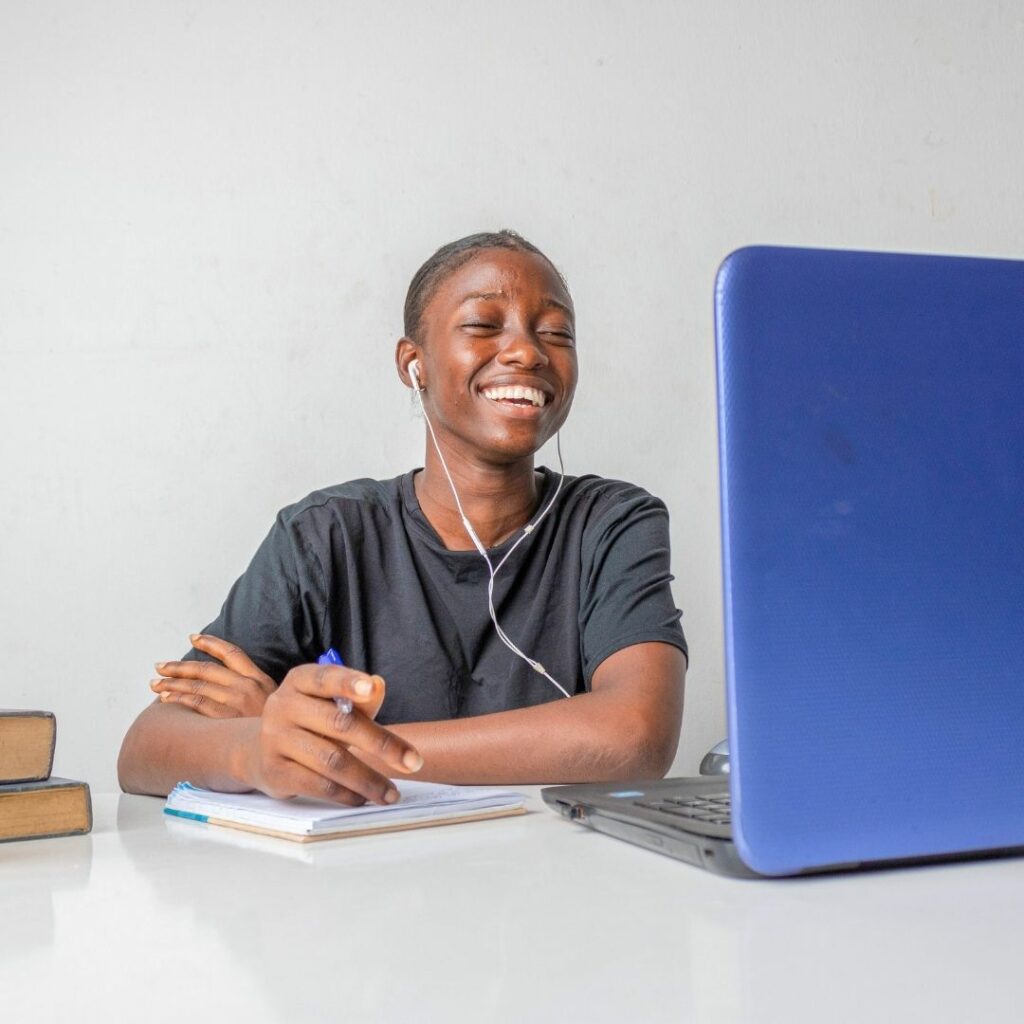 Grounded: The Best-Version-Of-Yourself
We are here to help students obtain greater fulfillment in their lives. We'd like to offer this opportunity to build and share skills that can help make us all more GROUNDED. No gloom and doom here. This will be a fun and interactive club. This club will offer trained and experienced presenters.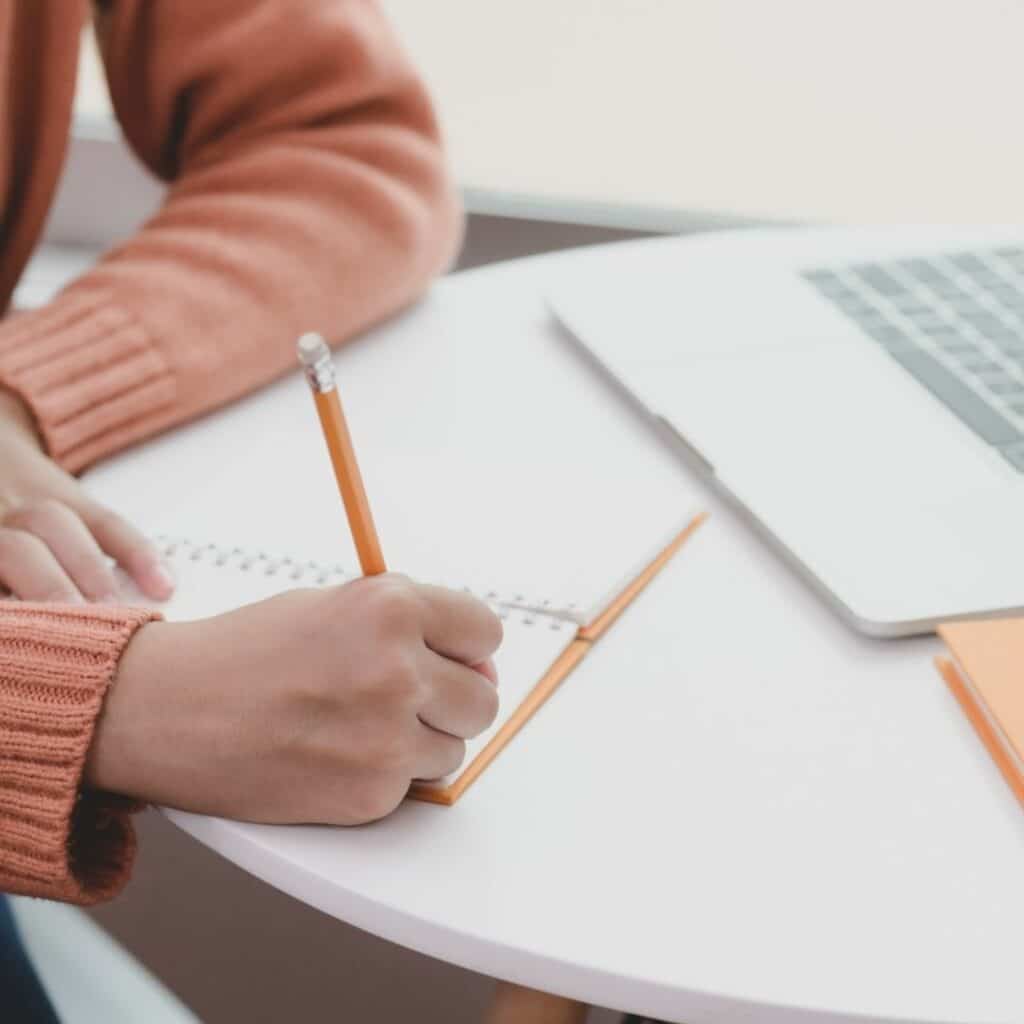 Middle school and high school students are invited to join us for the opportunity to play writing games, engage in short writing challenges, and share their writing with others!